Healthy Living
The Healthy Living program at St. Patrick's Primary School aims to:
Positively influence children's food choices by growing, preparing, cooking and tasting food.

Teach children about the physical and emotional benefits of being active and building relaxation into everyday living.

Provide children with strategies and knowledge of resources to enhance their physical health and mental wellbeing.

Positively influence children's understanding that sustainable living is good for our health and our environment.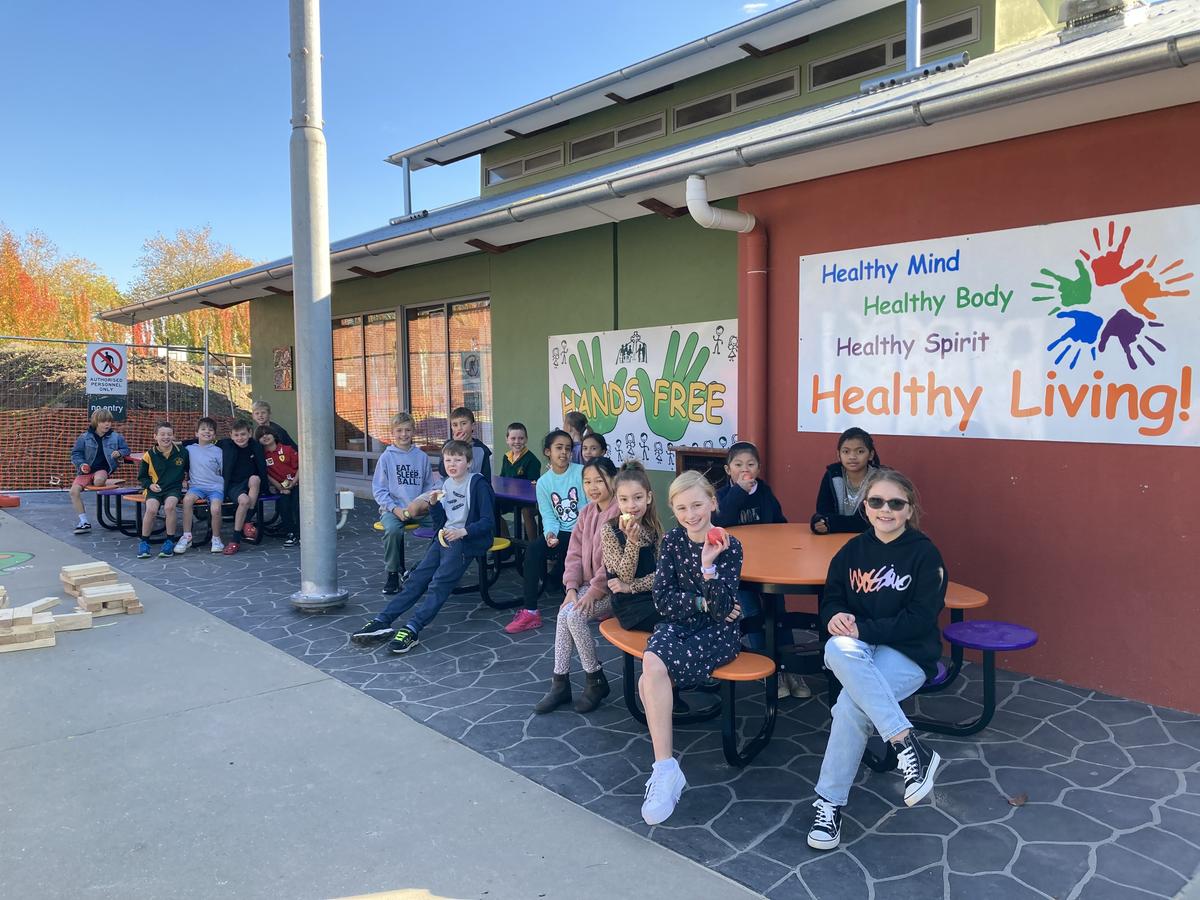 Why do we do Healthy Living?
St Patrick's is a nurturing Christian Community that inspires learning and achievement. The Healthy Living Program plays a significant role in building knowledge, skills and understandings that apply to a range of health, wellbeing, safety and environmental contexts. By learning how to live in a healthy way and being able to to take increasing responsibility for making good health choices it allows children to experience well being while being supported in their family and lays the foundation for a healthy lifestyle in the future. The Healthy Living program assists us in our mission to live the Christian message of 'Love by living Christian values in the Christian tradition, creating educational opportunities for all members of the school community to work towards their full potential'
How do we do Healthy Living?
The Healthy Living program is planned and implemented by our Healthy Living teacher. The program is held 2 days a week at St Patrick's Primary school. The program is run on a rotational basis across all grade levels. Each class attends a full day every 5 weeks. All junior, middle and senior classes attend 2 days a term, making 8 days a year over the 4 terms.
Healthy Living is taught in St Patrick's Environmental centre, surrounded by vegetable and indigenous gardens.